4 years ago, just after the Hostess company sold off assets and a "new" Hostess came out of the process, this "do it yourself kit" showed up at a Walgreens in Birmingham.
It was the holiday season, and I was at a phone store next door. While there, I stopped in for ribbons and bows and such.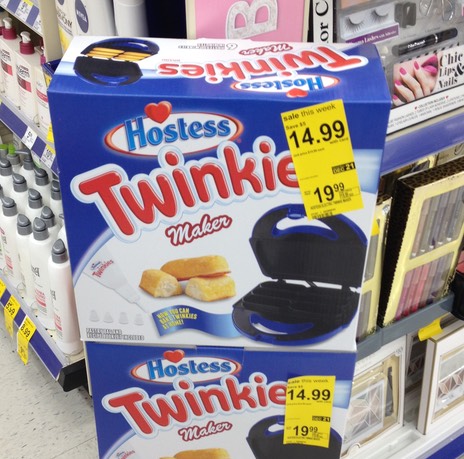 Twinkies are still for sale. This device is not (except on eBay and from resellers of used stuff).